Since mortgages are hard to obtain in these tough economic times, is cash really king? Should I purchase properties using cash if I have it available? This article is written in response to a question I received via email from a reader named Sebastien. Sebastien had a great question. He asked if he had $100,000 available, should he buy properties using cash. I emailed him back to let him know that I'd be writing an article in response to his question, because I thought our readership would benefit from my response.
Sebastien, today's market is very different from what it was three years ago. Being your trusted mentor, I'm going to give you the good and the bad. You'll be able to make your own decisions with all the facts. I believe purchasing properties cash is the best way to make sure you get all of your investment back out of the property. If you purchase a home for $70,000 cash, and that home is valued at $100,000 you have 30% equity in the property. In today's market, a mortgage company is only going to lend on about 70% of that property value. This would allow you to recoup your $70,000 that you used to purchase the property. Any property that I were going to purchase using cash, I'd make sure I had a mortgage company that already looked at the deal prior to me going to settlement. They would have to give me the ok that they would finance me before I purchased. If you didn't find a mortgage company before you purchased, you might not be able to recoup all of your initial investment. In today's market, mortgage companies may not be apt to lend on the same types of properties that they would have in the past, so you want to do your homework before you purchase.
Also there is a term called seasoning, which refers to the property and how long you've owned it. Prior to this current housing market, you could find mortgage companies that had no seasoning issues on their loans. This meant they didn't require you to own the property a year before they would lend on the appraised value and not the purchase price. Lending on the appraised value allowed for more equity to be accessed. If the lender required seasoning, they would only lend on the purchased price, which made it impossible to recoup your full investment. Remember, the loan still would only be a percentage of the purchase price. In today's market you have to hope for the best but plan that you might not get your money back.
Of course, using a loan to purchase a property is fine, but unless you have an endless flow of money for your down payments, sooner or later you'll run out of money. This means you'll run out of properties to buy. When using a mortgage to purchase the property, the mortgage company uses the purchase price not the appraised value to determine the loan amount. This will require that you always have your own money locked in the property.
Purchasing using cash is the best way to go, but as you see there are details to consider before you make your move. As long as you plan your next three steps before you take your first one, you should be fine. Just know in today's market you must be smart and careful. Always keep this in mind and your chances for success will greatly increase.
Check out this financing related video: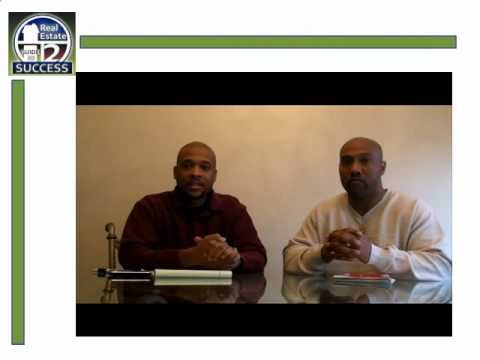 Property Investing Financing